About the Board of Directors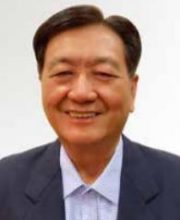 NG CHUAN HENG
Chairman and Non-Executive Director
Ng Chuan Heng came on board as Non-Executive Non-Independent Chairman on 17 December 2018. He is responsible for leading and ensuring the effectiveness of the Board, including promoting a culture of openness and debate at the Board and facilitating the effective contribution of all Directors. Mr Ng has over four decades of experience in the construction industry, having started off as an apprentice construction worker in the 1970s. Mr Ng's expertise lies in handling the operational aspects of the construction business, having been closely involved (at both his past and present companies) in all the day-to-day activities such as logistics, managing of workers and supervising at the construction sites.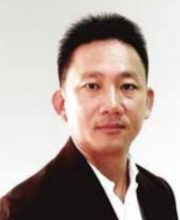 TAN POH GUAN
Executive Director
Tan Poh Guan came on board as Executive Director on 17 December 2018 and is responsible for the overall business development and general management of the Group. Mr Tan has extensive experience in the construction business, having handled various aspects such as planning, operations, overseeing the finances and tendering for projects. He graduated from Ngee Ann Polytechnic with a Diploma in Electric Engineering and has completed a course on Basic Concept in Construction Productivity Enhancement offered by the Building and Construction Authority (BCA) Academy. In addition to attending the BizSAFE Workshop for CEO/TOP Management, he has obtained various certifications relevant to his directorship roles (e.g. on directors' duties and finance for directors).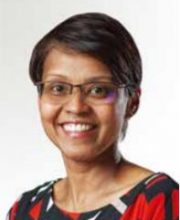 AMELIA VINCENT
Lead Independent Director
Ms Amelia Vincent ("Amelia") joined our Company as an Independent Director on 15 June 2016 and was reappointed as our Lead Independent Director on 3 January 2020. She is the chairman of the Audit Committee and member of the Nominating Committee and Remuneration Committee. She is currently the Asia Pacific (APAC) Finance Director of Control Risks, a consulting company. Prior to this, she was with William Grant & Sons where she was the Head of Finance for their Global Travel Retail business and was responsible for the financial management of the global travel retail business. She was also the finance director of Diageo for their Asia Pacific Travel Retail business unit and was in charge of strategic and commercial imperatives as well as leading the accounting, control and compliance team. Her strength is in partnering with business leaders to drive strategic growth. Amelia has also spent 12 years in the technology industry, where she served in various roles of accounting, finance, commercial and strategic planning. She graduated from Nanyang Technological University with a Bachelor of Accountancy (Honours) in 1996 and received her Certified Public Accountant (CPA) in 1999.
Amelia is due for re-appointment as Director at the forthcoming AGM.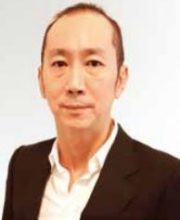 NG SER CHIANG
Independent Director
Ng Ser Chiang joined our Company as an Independent Director and Chairman of the Nominating Committee on 15 June 2016. Currently, he is a Partner of Elitaire Law LLP, an advocates and solicitors firm in Singapore. He was previously a managing partner of Hameed & Company since February 2002 and a sole-proprietor of the same company from 2004 to 2010. He graduated from the University of Wolverhampton with a Bachelor of Law in 1997 and was admitted as an advocate and solicitor of the Supreme Court of Singapore in 2000. His main area of practice is in civil and criminal litigation, corporate law as well as conveyancing. He is also a director of four other Singapore incorporated private companies.
David is due for re-appointment as Director at the forthcoming AGM.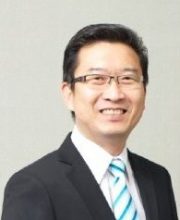 ANDREW BEK
Independent Director
Mr Andrew Bek ("Mr Bek") is our Independent Director and was appointed to our Group on 3 January 2020. Mr Bek is the chairman of the Remuneration Committee and member of the Nominating Committee and Audit Committee. Mr Bek started his career in Arthur Andersen & Co and was there from 1988 to 1997. He later joined a manufacturing company from 1997 to 1998 overseeing the accounts and finance department. He was with Ernst & Young from 1999 to 2007. He was an Investment Director at OneEquity SG Private Limited from July 2007 to Jan 2020. He also serves as Independent Director of a Mainboard company listed on the of SGX-ST. He formerly served as the Executive Director of two other listed companies, both the Mainboard and Catalist board of SGX-ST